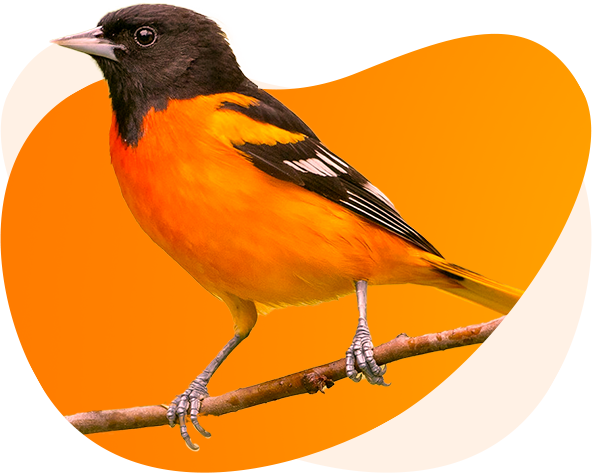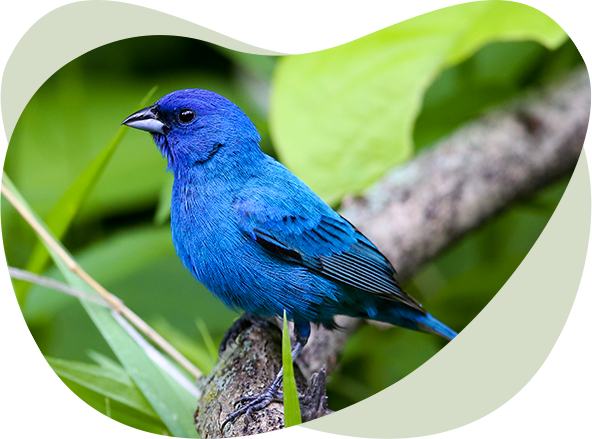 OSAGE CUESTAS BIRDING TRAIL
About The Area
The Lehigh Portland Trails were built on the site of the former Lehigh Portland cement plant and quarry located at the south end of Iola, KS in Allen County. The trail system features 2.5 miles of gravel trail and more than 12 miles of natural trail that showcase multiple ecosystems found in the region. The trails meander along Elm Creek, a tributary of the nearby Neosho River, which provide some great riparian habitat to bird. Spring and fall migration can bring a variety of wood-warblers (over 25 species have been reported), vireos and thrushes to the trails. You can also see waterfowl, gulls and other waterbird species that utilize Lehigh Lake. Unusual species that have been found include White-winged Scoter, Long-tailed Duck and Trumpeter Swans. The southeast portion of the trail system has more woodland habitat that also features a cave. With so many habitats available to see on the trail, a variety of bird species are possible on this extensive trail system. You can try your hand at chickadee identification as this is an area in the state where both Black-capped and Carolina can occur. Other birds of note that occur here include Red-shouldered Hawks, Fish Crows and Pileated Woodpecker.

DRIVING DIRECTIONS
WESTERN TRAILHEAD:
From downtown Iola, take US-54 west to State Street, take State Street south to Bassett Street, take Bassett Street east, where it becomes Washington Avenue, which leads you north to Elm Creek and Elm Creek Park South (an Iola City Park). There is parking available along Washington Avenue, with a trailhead on the southeast corner of Washington Avenue and Elm Creek, with the Lehigh Portland Trails leading east, and a Connector Trail heading west to meet the Southwind Rail Trail. 37.910114,-95.405564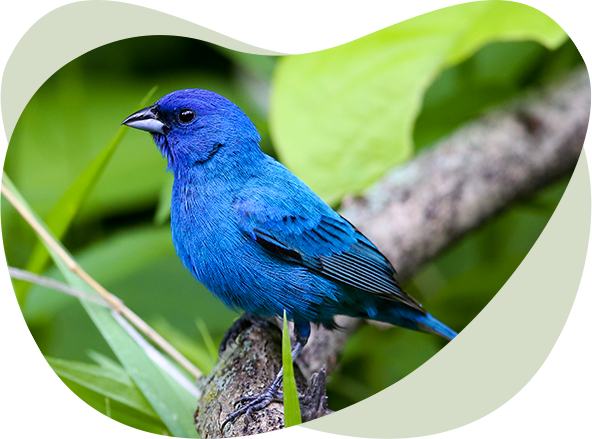 OSAGE CUESTAS BIRDING TRAIL
About The Area
The Lakeview Recreation Area, including the Santa Fe Park and Lake, was formerly a golf course. The recreation area is operated by the Chanute Recreation Commission and sits along the south part of Chanute between Highway 169 to the west and the Neosho River to the east. The city's recreation commission has done some native vegetation restoration to provide better habitat along the 2+ miles of walking trails that meander through the property. Smaller marshes are in the southwest portion of the complex and the larger Santa Fe Lake is on the north end, providing an opportunity to view numerous waterbird species such as shorebirds, waterfowl, gulls and herons. Along with common birds found in urban settings, you can also find woodland, grassland, and savanna species. Birds of note reported from this area include Black-bellied Whistling Duck, Yellow-crowned Night Heron and Purple Finch.

From HWY 169 at the intersection of HWY 39 in Chanute, continue driving south on HWY 169 on the west side of Chanute and take the exit onto W Chanute 35 PKWY/190th Rd. and turn left (east) for Chanute High School. Drive east on Chanute 35 PKWY/190th toward Santa Fe Ave. Parking locations can be found near 208 Chanute 35 Parkway, and along the ball fields near the Santa Fe Safari RV campground and to the north on the west side of Santa Fe Ave.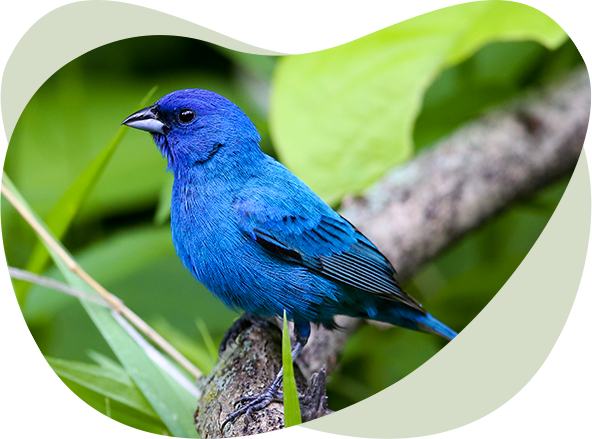 OSAGE CUESTAS BIRDING TRAIL
About The Area
Located on the broad, flat flood plain below the junction of Flat Rock Creek and the Neosho River, the wildlife area is a man-made marsh developed by the Department in 1960. The area covers 3,246 acres. The five largest pools on the area represent 1,675 acres of the 1,787 of intensively managed wetlands. There are sixteen independently managed wetlands throughout the area. The area was primarily designed and managed to furnish a resting and feeding place for migratory waterfowl. Three of the sixteen pools are managed in a moist soil environment through a water level manipulation plan. The management of this area provides great habitat not only for waterfowl, but also for shorebirds and other waterbirds. Local birders have kept great lists for this property with a wide array of unusual species having been reported, including Glossy & White Ibis, Tricolored Heron, Whimbrel and Long-billed Curlew, Black Vulture and a great variety of eastern warblers, vireos, thrushes, shorebirds and migrating waterfowl. This area is open for hunting, so be aware of open seasons when planning your trip.

From St. Paul, drive east on HWY 47 past Udall Rd. Follow the sign approximately .5 miles from Udall Rd. and turn right (south) to enter the Wildlife Area. The WA can be seen from Wallace Road, just east of the wetland, and from Udall Rd.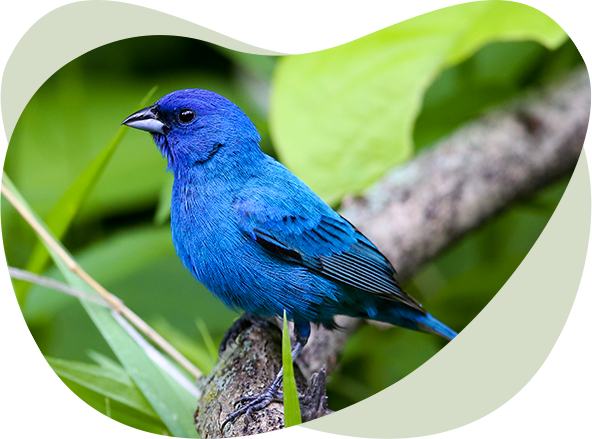 OSAGE QUESTAS BIRDING TRAIL
About The Area
Situated in the rolling tallgrass prairie and wooded valleys of the Flint and Chautauqua Hills region, this 10,000-acre area provides abundant habitat for a large variety of migrating and resident bird species. Spring brings grasslands birds such as Grasshopper, Lark and Henslow's Sparrows, and gorgeous Scissor-tailed Flycatchers. Other resident birds include buntings, tanagers, orioles, and Wild Turkeys. Fall and winter offer the opportunity to see migrating waterfowl, gulls, and other water birds. American White Pelicans are sometimes abundant in their spring and fall migration, with shorebirds using the area if mudflats are available. The reservoir is operated by the US Army Corps of Engineers, but also has a KDWP State Park and Wildlife Area associated with the lake, offering ample outdoor recreation opportunities.
From St. Paul, drive east on HWY 47 past Udall Rd. Follow the sign approximately .5 miles from Udall Rd. and turn right (south) to enter the Wildlife Area. The WA can be seen from Wallace Road, just east of the wetland, and from Udall Rd.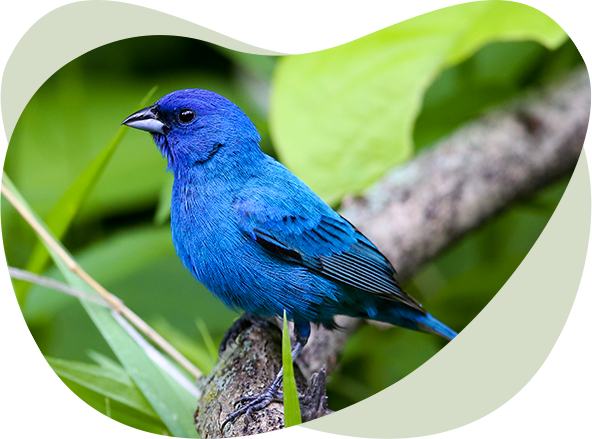 OSAGE QUESTAS BIRDING TRAIL
About The Area

The 5800-acre area lies in the scenic Verdigris River valley, just south of the small town of Toronto. Situated in the beautiful Chautauqua Hills, this area provides a variety of habitats, including grasslands, wetlands, oak woodlands and riparian woodlands with tall, hardwood forests. This is a US Army Corps of Engineers impoundment but has the beautiful Cross Timbers State Park available for day use, camping, boating, and wildlife watching. The Cross Timbers region of Kansas is named for the abundant blackjack oak and post oak trees that dominate the landscape. This habitat provides some great areas for use by both woodland and savanna species. There are nature trails on site, such as the Ancient Oaks Trail with oaks more than 200 years old, that offer paths to solitude in the woods and overlooks of the lake where waterfowl, cormorants, pelicans, and gulls can be observed.
From El Dorado, drive 50 miles east of US 54 Highway and then 9 miles south on K-105, or from Yates Center, go 12 miles west on US 54 and 9 miles south on K-105.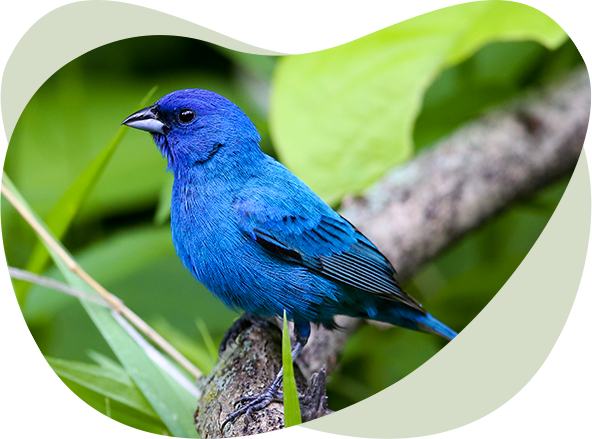 OSAGE QUESTAS BIRDING TRAIL
About The Area
This 2,850-acre property owned and operated by the Kansas Dept. of Wildlife & Park is nestled in the Chautauqua Hills and contains a variety of habitats including tallgrass prairie and the dominant cross timber oak woodlands. This area has a great mix of species common to both predominant habitats, with Barred Owls and Chuck-will's-widows calling at night from the woods and Upland Sandpipers, Grasshopper Sparrows and Dickcissels in the prairie. Greater Prairie Chickens possible on nearby booming leks in spring. In migration and winter, many species of waterfowl use this small lake and it's a great location to search for songbirds such as warblers, vireos, tanagers, and flycatchers in spring migration.
To reach the lake, travel 7 miles southwest of Yates Center onus 54 Highway. Follow the gravel road south for 3 miles and then turn east for 1.25 miles.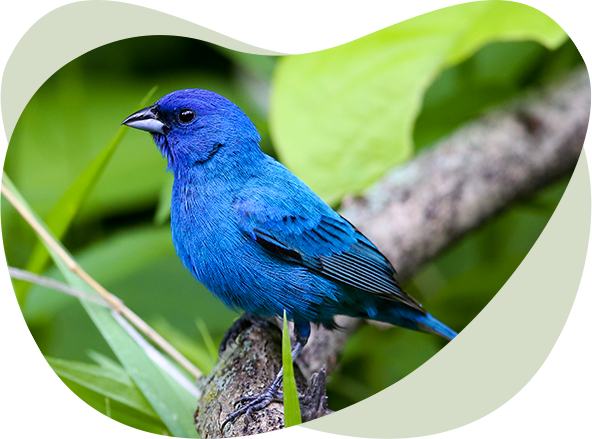 OSAGE QUESTAS BIRDING TRAIL
About The Area
This almost 11,000-acre property, managed by the US Army Corps of Engineers, is situated where the Flint Hills region meets the Osage Cuestas region. It is an excellent stopover location for abundant waterfowl from fall through spring and offers a wide variety of habitats for other birding opportunities. Bald Eagles use this reservoir heavily when large numbers of waterfowl are present. In low-water conditions, shorebirds use the mudflats and wetlands of the lake, and the surrounding grassland areas provide great opportunities to observe a multitude of species. The Otter Creek Wildlife Area is managed for the purpose of providing adequate food, cover and breeding space for a variety of local wildlife. Waterbirds including Double-crested Cormorants and American White Pelicans can be abundant in the right season. The smaller and rarer Neotropic Cormorant can be possible to find when scanning the flocks. Migrant gulls such as Ring-billed, Herring and Franklin's use the reservoir and it is a good location for migrating terns and Osprey as well.
To reach the dam, take US 75 Highway to the south end of New Strawn. Turn west, then follow the Redmond Road southwest approximately 1 mile.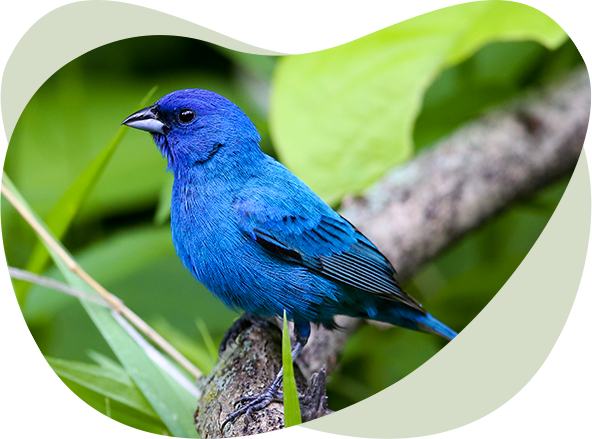 OSAGE QUESTAS BIRDING TRAIL
About The Area
This refuge consists of a wide array of habitats, including wetlands, bottomland hardwood forest, riparian zones, grasslands, and agricultural fields. The area, operated by the US Fish & Wildlife Service, is located on the upper end of John Redmond Reservoir, and covers over 18,000 acres. The Neosho and Cottonwood Rivers provide most of the water to the refuge, which hosts tens of thousands of waterfowl in spring and fall. Shorebirds use mudflats of the area when available and there is a good mix of nesting species, including Upland Sandpiper, Grasshopper Sparrow, Dickcissel and Eastern Meadowlark. In migration over 30 species of warblers, 25 species of sparrows, and over a dozen species of flycatchers have been reported from the area. Goose Bend Marsh and Dove Roost Pond Trail are great places to look for a wide variety of birds.
From the I-35 and K-130 turnoff (Exit 141), travel 8 miles south to the Flint Hills NWR Headquarters at Hartford.