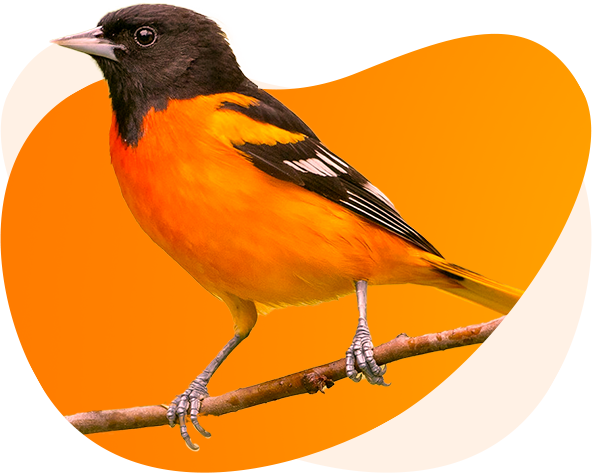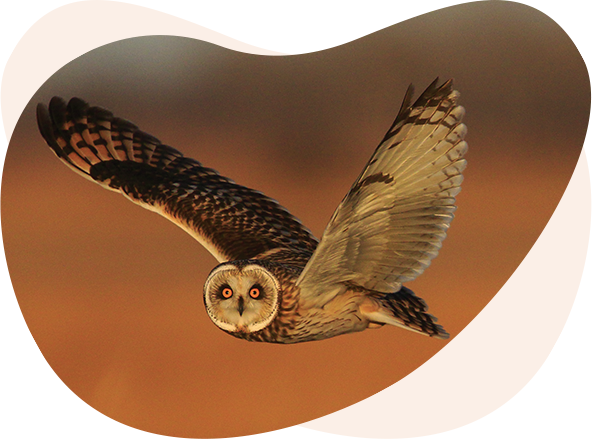 smoky Hill Trail
About The Area
Lakewood Park provides an opportunity to birdwatch in an urban natural area that has a bird list of approximately 200 species. Five hiking trails weave through 2-miles of prairie, woodlands, and along an old sandpit which now forms an attractive 13-acre lake. Benches are conveniently placed along these well-marked trails. The Discovery Center is located just south of the lake on Lakewood Drive. Visitors can check out the interpretive displays and learn about recent bird activity in the park. Birders should have a look at the Discovery Center's feeders which are often quite active. A bird viewing blind is located in the woodland behind the Discovery Center. Several nest boxes and houses have been erected to attract Eastern Screech-owls, Purple Martins, Eastern Bluebirds, and House Wrens. A good assortment of ducks can be found on the lake during migration. Late April and May brings a variety of warblers and vireos passing through the woodland area. Interesting spring migrants such as Kentucky, Chestnut-sided, and Canada Warblers as well as Black-headed Grosbeaks have been seen. Nesting species include Mississippi Kites, Cooper's Hawks, Wood Ducks and five species of woodpecker. Winter records exist for Common Redpoll and Red Crossbills.
Lakewood Park is located in northeast Salina along the Smoky Hill River. It is east of Ohio Street between North Street and Iron Street. From I-70 go south on Ohio Street to E. North Street. Go east to the park entrance. If approaching from the south or west, go east on Iron Street from Ohio Street and turn north onto Lakewood Drive.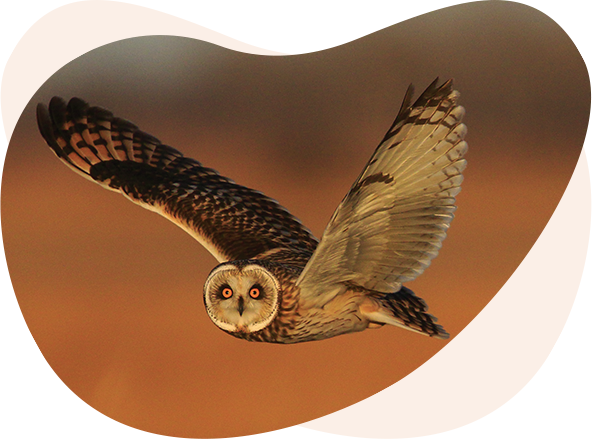 About The Area
This 67-acre sanctuary has 2.5 miles of wide, mowed trails to explore. There is also an observation blind overlooking the pond. Here you will find all of the expected birds of eastern forests and fields. Bluebird boxes on the property are home to many bluebird families. Woodpeckers, kingbirds, phoebes, pewees, chickadees, jays, goldfinches, Scissor-tailed Flycatchers, Lark Sparrows and Indigo Buntings also can be found during the warmer months. Herons, egrets and coots patrol the pond edges while Swainson's and Red-tailed Hawks soar above the sanctuary. Sandpipers occur on the muddy margins of the pond in May and late summer. However, this site is most noteworthy for the large numbers, and high diversity of waterfowl found here from October through March. Hundreds of Snow and Canada Geese are present most winters. Closer inspection of these flocks will likely turn up Cackling, White-fronted and Ross's Geese. Occasionally you might even encounter a few spectacular Trumpeter Swans. Along with the geese, it is not unusual to find hundreds of ducks with Northern Shovelers, American Wigeon, Ring-necked Ducks and Redheads being especially common. Winter also brings a good mix of sparrows to this sanctuary, including Harris's, White-throated, White-crowned, Song, Lincolns, Fox, and Tree Sparrows.
Located on the west side of Salina just south of I-70 and west of I-135. From I-70 take the Halstead Road exit south to West Stimmel Road. Go east one-half mile to the entrance located at 3800 West Stimmel Road. There is parking at the entrance.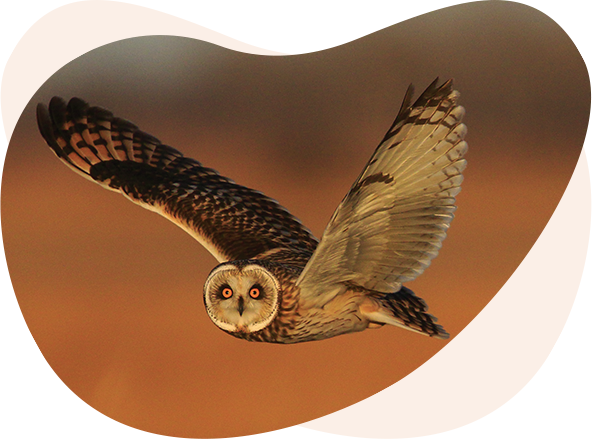 SMOKY HILL TRAIL​​
About The Area

Kanopolis Reservoir and the surrounding publics lands consists of over 15,000 acres of land and the 3,400-acre reservoir. The entire area has great birding opportunities for waterfowl, gulls, loons and grebes in fall through early spring, plus great woodlands and prairie areas for passerines, Greater Prairie Chickens and various other species in most seasons. Most of the winter gulls expected in Kansas have been found here, as well as Long-tailed Ducks, all three scoter species and abundant Common Goldeneyes and Common Mergansers. Two agencies manage property providing multiuse public access: the Kansas Dept. of Wildlife & Parks and the U.S. Army Corps of Engineers.
From Salina, 20 miles southwest on KS 140, 10 miles south on KS 141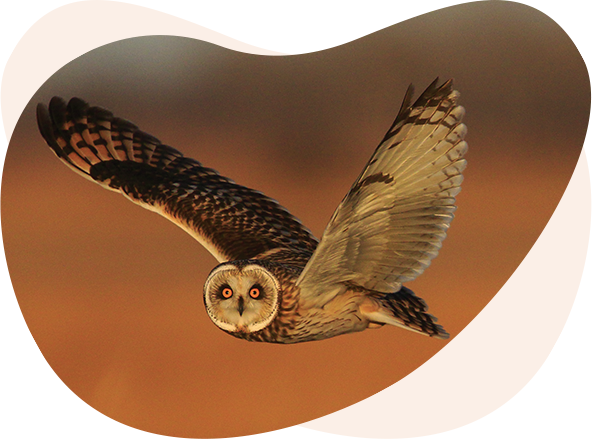 Kanopolis State Park
SMOKY HILL TRAIL​​​
About The Area
This was the first state park in Kansas and has two areas (East Shore and South Shore). Day use, plus primitive and utility campsites are available in both areas. Valid Kansas State Park permits are required to enter any state park area. Nearby Mushroom Rock State Park, just to the north of the lake, is worth a quick visit when you're in the area to see the interesting rock formations that bear the name. The East Shore State Park can be excellent for birding, especially in fall through early spring, with a live stream running through the middle of it, providing quality habitat for a wide variety of species. Buffalo Tracks Nature Trail and Horsethief Canyon are in this park, providing interesting changes in topography, with great hiking and horseback riding opportunities. A small wildlife viewing marsh has been established just to the northwest of the State Park Office and is known for hosting sparrows, Marsh Wrens and sometimes Virginia Rails in winter. The South Shore State Park has ample woodland and shrubby habitat that is very productive especially during fall and winter. The only marina on the lake is in this park and the dock area can host loons, grebes, gulls and waterfowl. There is access to the lake here and birders can better vantage opportunities at birds than from the dam area, as there is no parking on the dam. It is a great location to look for winter sparrows and finches as well.
This park is located on the Prairie Trail Scenic Byway northwest of the town of Marquette along K-141 Highway, about 5 miles north of the K-141 and K-4 Highway junction or approximately 7 miles south of the K140/K141 junction east of the town of Ellsworth.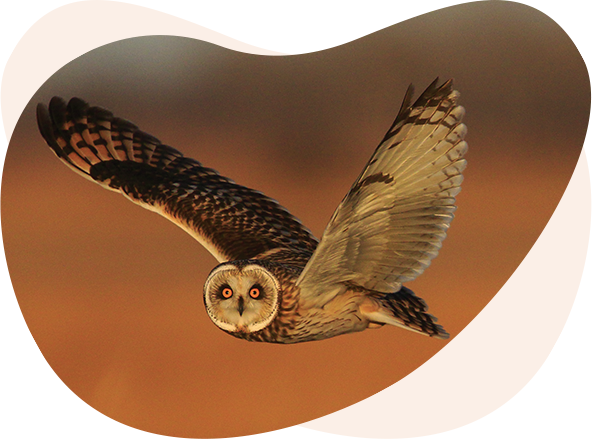 Riverside Park
SMOKY HILL TRAIL
About The Area
This is a small, but productive area to bird, with many waterfowl species, Belted Kingfishers and herons using the river channel and abundant woodland type birds nearby. Barred Owls can be found in the area and it's also good for woodpeckers, Eastern Bluebirds, sparrows and other passerines, especially during the winter months. This is a U.S. Army Corps of Engineers public use area located just north of the Administrative building below the dam.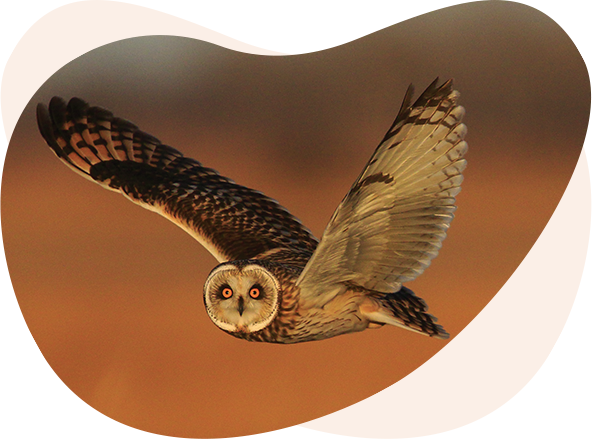 Smoky Hill Wildlife Area
SMOKY HILL TRAIL​​​​​
About The Area
This 4000+ acre area is managed by the Kansas Dept. of Wildlife & Parks, with most of property lying on the west and northwest parts of the lake. As with most wildlife area public property, hunting is allowed, so check what seasons are open when planning a trip. There are ample amounts of native grass, riparian woodlands, and creeks within the area, making for great birding opportunities. Greater Prairie Chickens are abundant in the area and just off in adjacent private property as well. Both meadowlark species can be found in abundance, as well as Blue Grosbeaks and Grasshopper Sparrows in spring and summer. It is a good location to look for Loggerhead Shrikes in all seasons and Northern Shrikes in winter. The Faris Caves area in the northwest part of this wildlife area has great woods and many species can be found during spring and summer, including Rose-breasted Grosbeak, Summer Tanager, Red-eyed Vireo, and the occasional Pileated Woodpecker.
Other U. S. Army Corps of Engineers areas at the reservoir:

Venango Park – This area has a swimming beach that is below the north side of the dam near the entrance to East Shore State Park. It typically has good numbers of gulls using it during fall through early spring. There is great woodland habitat in this park, providing for plenty of opportunities for passerine birding. This area does have a small marsh that is good for waterfowl in fall and winter. Venango does have an off-road vehicle trail system as part of the area, so there are times that excessive noise can be an issue.
Bolt Bluff & Yankee Run – These areas are located on the west side of the reservoir, provide great access to the lake and provides some limited woodland habitat good for sparrows during fall and winter. These two areas can be great vantage points to see birds on the water that were too far away to locate from the east and south parts of the lake. The roads are unpaved on the west side of the lake but can be good for Greater Prairie Chickens, shrikes and other grassland species.
Kanopolis Wildlife Area – This approximately 11,000 acres is open for public use and contains a variety of different habitats including grasslands riparian woodlands and croplands. It hosts Greater Prairie Chickens and a good mix of prairie and woodland species. As with the Smoky Hill Wildlife Area, it is open to hunting, so be sure to see what seasons are open and what other usage of the lands could be occurring when you plan your visit.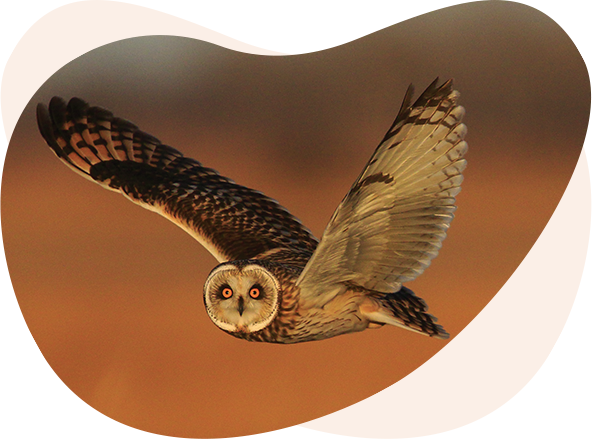 SMOKY HILL TRAIL​​​​
About The Area
This 9,000-acre reservoir in the scenic Post Rock Country is a must-stop for birders in the central part of the state. It has a relatively stable water level, due mostly to the salinity of the runoff and streams entering the lake. It drains extensive grassland areas, rather than lots of production agricultural ground, providing what has been described as the clearest lake in the state. The salinity of the lake is problematic for use of the water as a source for crop irrigation or domestic household use. Until desalinization technology changes, the lake should be reliable water bird habitat. The many parks provide good birding spots. Keep in mind that State Parks require a permit to enter, whereas Corps of Engineers parks have no entrance fee. Here are some of the best birding locations and the birds which have been seen at each.
The dam is 8 miles north of the Wilson Exit (206) on I-70. For a map that will guide you to the various parks mentioned below go to the Corps of Engineers offices below the dam.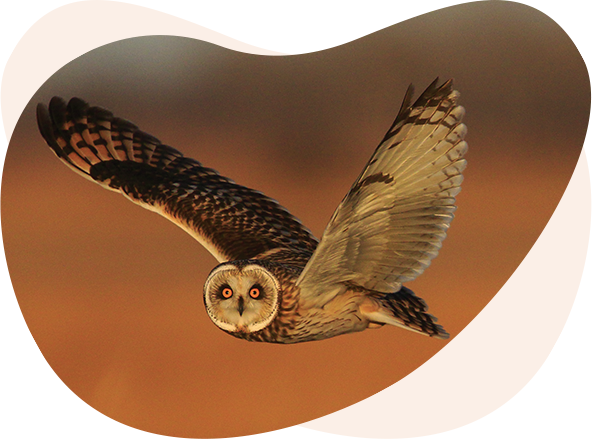 Wilson State Park
SMOKY HILL TRAIL​​​​
About The Area
Wilson State Park offers great birding opportunities for much of the year. The state park has two separate areas divided by Hell Creek Cove and connected by the Hell Creek bridge. The Hell Creek area is the largest part of the park, with several campgrounds, day-use areas and other facilities. Valid State Park permits are required to enter either of the areas. The only marina on the lake is located there and the rocky bluffs and coves are sometimes very productive. The rock formations around Lake Wilson Marina have hosted Rock Wrens in all seasons, with Say's Phoebes sometimes nesting in the area as well. The pine and eastern redcedar trees in that area are good for Mountain Bluebird, Townsend's Solitaire, Fox Sparrow and other winter residents. There are many vantage points in this park to view the lake, with great birds seen including all the loon (including a Yellow-billed Loon in 1995 and 2020) and grebe species, as well as abundant waterfowl and many gull species including rarer ones like Black-legged Kittiwake, Sabine's, Glaucous, Iceland and both Great and Lesser Black-backed Gulls. Summer residents include Blue Grosbeak, Lark and Field Sparrows, and in recent years a somewhat predictable Painted Bunting or two at the park office.

The Otoe area of Wilson State Park has a concrete trail (Cedar Trail) that has hosted Long-eared and Barn Owls, Mountain Bluebirds, and Townsend's Solitaire in fall and winter. It has also been great for winter finches, including Red Crossbills and Purple Finches in the past. It is a small park but offers vantage points to scan for water birds. The undeveloped area southwest of the Hell Creek Bridge and the Hell Creek area has been great in the past, with a wintering Rufous-crowned Sparrow present in 2011-12. Other good birds seen from that location include Trumpeter and Tundra Swans, many species of waterfowl and gulls, and recently Bewick's Wrens and a surprise visitor from the southwest, a male Vermillion Flycatcher.

Six miles north of I-70 (2 miles south of the dam) on K-232 turn west on 205th Blvd and look for park entrance signs.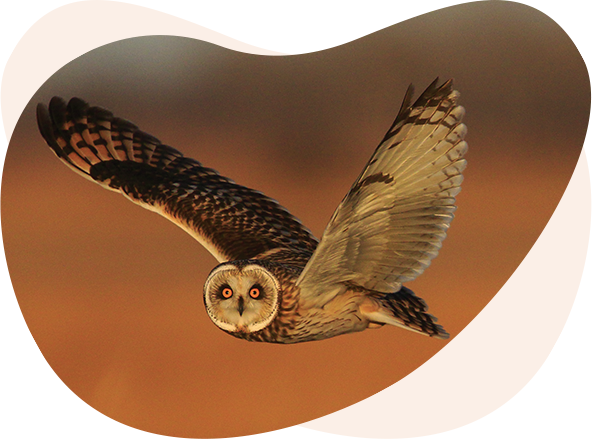 Minooka Park
SMOKY HILL TRAIL​​​​
About The Area
Minooka Park has beautiful vistas and dramatic scenery as you enter the area from the south. It's great for Mountain Bluebirds in winter and hosts a great variety of raptors in fall and winter including Red-tailed Hawks of many subspecies and color forms, Rough-legged Hawks, and an occasional Golden Eagle. There was even a sighting of a Gyrfalcon from the entrance road into the park. As you travel down the large hill into the public property, bear left and down that gravel road to the West Minooka Boat Ramp. It provides a great vantage point to the lake and is probably the best spot on the entire reservoir to see loons and grebes. Waterfowl species are also abundant in this part of the lake, especially diving ducks such as goldeneye and mergansers. There is also some good coniferous tree habitat nearby, with the Prairie Fire nature trail providing access to many interesting species, especially in winter. Red-breasted Nuthatch, Hermit Thrush, Mountain Bluebird, Fox Sparrow, Yellow-rumped Warblers and Red Crossbills have all been observed here. When traveling to the main part of Minooka where the campgrounds are located, be sure to go to the high points as they have proven great locations for looking at waterfowl, loons and grebes. The only accepted Kansas record for Bean Goose was observed from the center part of this park. At the very east end of the park is the East Minooka Boat Ramp. It provides a vantage point to a large part of the lake looking towards Lucas Point and was the location for the sighting of the first alcid species for Kansas, a Long-billed Murrelet, in November 1997. Marshall Cove, located on the southeast side of Minooka Park, is also a good location to check for waterfowl, loons, grebes, and many other species. It is protected from winds and choppy waves and has produced some interesting species (all three scoters, Long-tailed Duck, Snow Bunting), mostly in fall and winter.
Minooka Park is located mid-lake on the south side. It is north of the town of Dorrance and is accessible by a paved road (Exit 199 from I-70).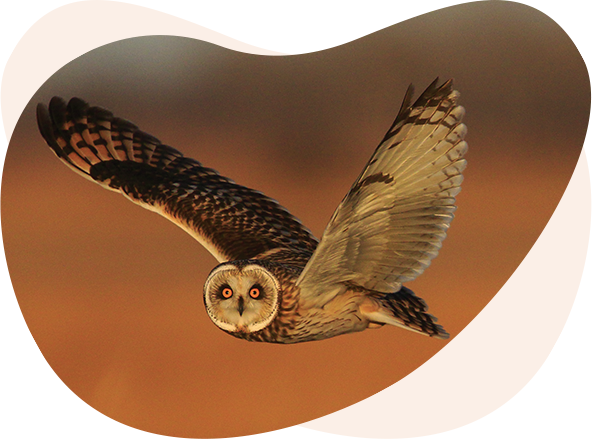 Lucas Park
SMOKY HILL TRAIL​​​​
About The Area
It has a large hill overlooking the lake as you enter the area, which is known to locals as "Hang Glider Hill." Visitors indeed hang glided there, as well as use it as a launching point for model airplanes. It is a great location for raptors, especially Bald Eagles, Turkey Vultures and a variety of hawks, using the updrafts created by the long slopes. Upon entering the main park area just past the fee booth, Rocktown Hiking Trail winds to the west through open grassland and loops around by Rocktown Cove. It has some dramatic rock formations, with Rock Wren, Say's Phoebe, Barn Owl and other birds possible. The scenery is well worth the walk. As you go further to the south into the park, there are some large shelterbelts with pine and cedars present on the left side of the main road. Check them for owls, winter finches, Hermit Thrush and sparrows in the fall/winter. There is a decent cove for waterfowl and grebes in the middle of the park and good lake visibility from the east, south and west sides of Lucas Point. This Park has been a good to look for Snowy Owls during their irruption years into the state.
This park is located on the northeast part of the lake, across the dam on the northwest side.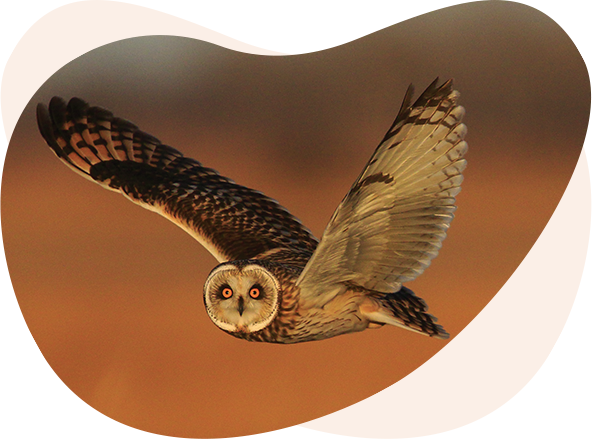 Sylvan Park
SMOKY HILL TRAIL​​​​
About The Area
This small area has proven to be a great birding location and is worth checking in all seasons. The area along the Saline River channel is good for waterfowl, sparrows, Belted Kingfisher and others. The seep stream channel, on the northeast side of the campground and the Bur Oak Trail have been reliable for many birds of interest, with Virginia Rail and Marsh Wrens usually there in all but the summer months. It has cattails and typically a beaver pond that attracts some waterfowl. The encroachment of the invasive wetlands plant, common reed (phragmites), has degraded the habitat in this area in recent years however. Pine trees in the area have had nuthatches, sapsuckers, kinglets and winter finches. The shelterbelt along the Bur Oak Trail is great for sparrows and other passerines during most seasons. This entire area has been known for holding some unusual species during the Christmas Bird Count period, including Brown Thrasher, House Wren, Common Yellowthroat, and Pine Grosbeak.
This park is located just below the dam. You can access it from Hwy 181 near the south end of the dam, at the US Army Corps of Engineers Administration building.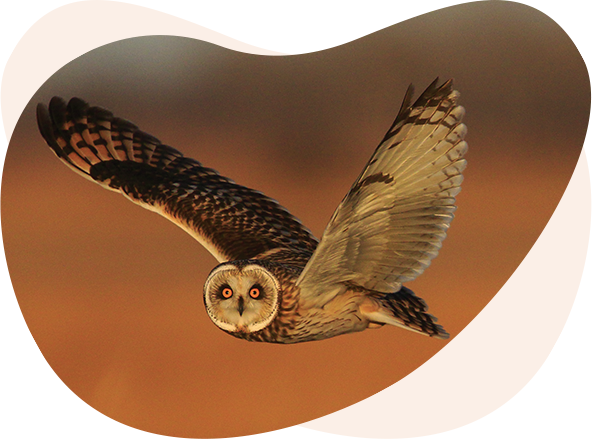 About The Area
Glen Elder Dam impounds Waconda Lake, but either name may refer to the lake and entire area. Waconda Lake has about 12,500 surface acres of water. Glen Elder Wildlife Area is also about 13,200 acres of public wildlife lands. The main body of the lake is a little over 6 miles long. It runs from the dam at Glen Elder to the Cawker City causeway and averages about 2 miles wide.
Waconda typically holds a lot of winter divers such as Common Mergansers and Common Goldeneye. Waterfowl can number in the tens or even hundreds of thousands. On at least one occasion it was estimated that more than one million white geese (Snow and Ross's) were present on and around the lake. When experienced birders think of Waconda; they often think of gulls. In winter there are particularly large numbers of Herring Gulls. Over the years many interesting gull species have been found here including Little, Sabine's, Lesser Black-backed, California, Short-billed (formerly Mew), Iceland, and Glaucous.
The dam is a good place from which to scan the lower end of the lake. When most of the lake is frozen, waterfowl often keep a few open holes in the ice near the dam. Some good birds seen on or from the dam include American Black Duck, Surf and Black Scoters, Long-tailed Duck, Barrow's Goldeneye, Pacific Loon, Snow Bunting, Snowy Owl, and Pomarine Jaeger. In season, scan the face of the dam for shorebirds such as Ruddy Turnstones or Willets. The dam can be a great place to see Bald Eagles in winter. Several dozen eagles have been seen at one time. The outlet area (north end of the dam) from the dam to the first bridge east is public land and can offer good birding. The spillway area at the south end of the dam also may hold birds. There is generally a small area of cattail marsh here as well. Glen Elder State Park and the Cawker City Causeway are treated separately below.
Lake Waconda is located immediately west of Glen Elder along and mostly on the south side of highway 24. The dam is immediately west of Glen Elder. Access the area below the dam from Mill Street out of Glen Elder.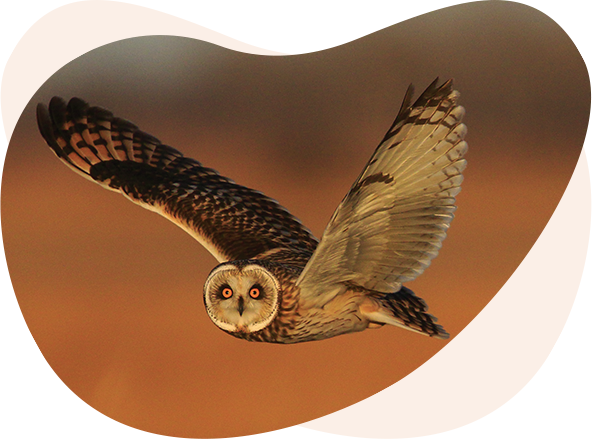 SMOKY HILL TRAIL​
About The Area
The Cawker City Causeway provides access to scan the upper end of the lake as well as the goose refuge which is located west of this road. Several pull offs allow birders to stop and thoroughly scan the area. Depending on water levels, the area immediately south of the dike and west of the road can host a good variety of shorebirds during migration. In late summer and early fall you can find dozens of herons and egrets here. On one occasion in winter 116 Bald Eagles were counted from the north end of the causeway. Some rare birds seen from the causeway include Brown Pelican, Whooping Crane, Little Gull, Sabine's Gull and Snow Buntings.
Take Lake Drive south out of Cawker City.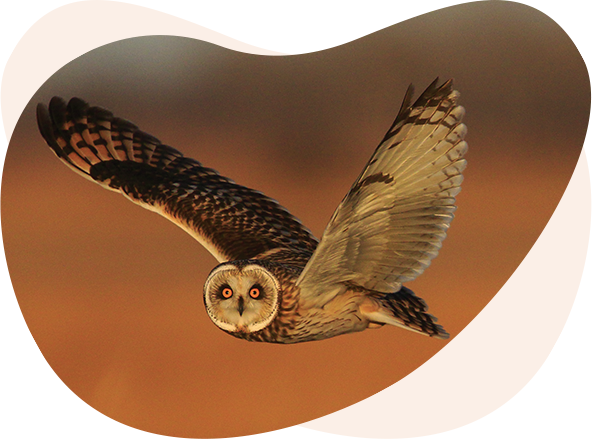 About The Area
The state park offers many good vantage points to scan the lake for more of the same species mentioned above. Eight campgrounds each offer access to points from where you can see different sections of the lake. Valid Kansas State Park permits are required to enter this park. The grassy or weedy areas attract sparrows and finches. In fall and winter you might find a Northern Shrike atop one of the scattered trees. In summer these trees are home to Orchard and Baltimore Orioles and Warbling Vireos. Yellow Warblers and Bell's Vireos nest in the thickets.
Highway 24 about one-half mile west of Glen Elder.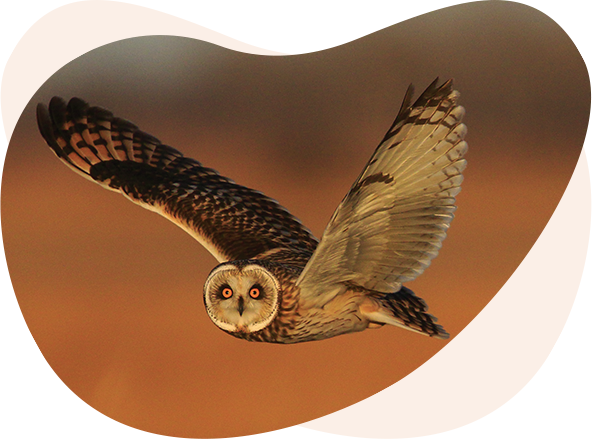 About The Area
Much like Salina's two birding areas on this Smoky Hill Trail, this picturesque lake offers a pleasant location for finding both eastern woodland songbirds as well as waterfowl and waders on a man-made lake. A flock of 200-300 Canada Geese usually winter on the 111-acre lake. These geese typically are joined by good numbers of ducks, other species of geese, and on occasional Trumpeter Swans. The best woodlands for both migrants and nesting songbirds are on the east side of the lake. Herons and shorebirds are often found where the streams feed into the lake. The surrounding grasslands can be productive. Both Loggerhead and Northern Shrikes as well as Short-eared Owls have been seen in the adjacent pastures. Grasshopper and Lark Sparrows can be seen from the roads around the park in summer. A recent development is the successful nesting of Bald Eagles at the lake.
This lake is located about 25 miles north of Salina on US-81, and 8 miles east on KS-106. It is also 9.5 miles east of Minneapolis, KS on KS-106.